Amiga North Thames
is a computer user group, based in North East London (uk) which was started back in January 1999. We are a dedicated bunch of enthusiasts who fondly remember the computer that history forgot, the Amiga range of Computers originally built by Commodore International.
Despite Commodore's death, the Amiga continues to survive even with the many changes of ownership. Now after many years of legal wrangling, the future of the AmigaOS is in good hands once more and moving forward.
The Operating System, AmigaOS, has been updated to meet todays needs, but remains as fast and as compact today as it always was..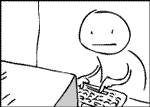 We meet up once a month and discuss, demonstrate and provide free technical support to each other and new members. We also arrange head to head or multi-player gaming session s– this could be from anything from Stunt Car Racer, Sensible Soccer, Skidmarks right up to Freespace 2 and beyond.

Got a Classic Amiga and want to upgrade it? Maybe you are interested in getting one of the newer SAM AmigaOS4.x compatible boards by Acube Systems or even the new Amiga X1000 Computer? Perhaps you have acquired an older AmigaOne Computer?
Whatever your Amiga needs, we can help you in getting started on the Amiga hobby.
We can help you to get the most out of your system, like adding more memory, hard drives, USB, graphics cards, optical drives, utilities, games, applications etc, etc, whatever you need we are here to help.
Amiga North Thames
remains the UK's longest running and most successful Amiga enthusiast group covering London and the South-East. We offer a warm welcome to anybody who prefers computing with all the fun that Windows took away.
Admittance is free for your first meeting, thereafter it is £5.00 per meeting.
There are no membership fees.
Amiga, Remembering when Computing was fun - For us, it still is!!!